We hate spam too
Once you have paid a particular bill, you would want the reminders to stop. Don't worry, we have no intent of spamming you and so we provide several methods to mark the reminders as paid, just for your convenience. You can stop the reminders by using any one of the methods listed below:
Visiting the website
Accessing the direct link in the reminder emails
Replying to the reminder email with text - "amount = XXX"
On facebook, using our facebook application
While marking a bill reminder as paid, you can add the amount that you have paid to keep track of all your payments, at one place. You can analyze them later, and yes we will help you with that too!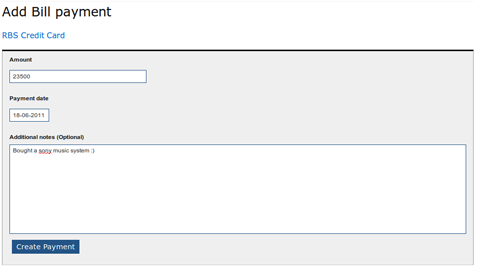 You can even generate custom payment reports, specifc to your requirements.